There are four main types of basketry.
Coiled basketry uses grasses, rushes and pine needles.
Plaiting basketry uses palms, yucca or New Zealand flax.
Twining basketry uses roots and tree bark.
Wicker and Splint uses reed, cane, willow, oak and ash.
Based on this information, I have researched their origin and found a few examples of the basketry process and finished product.
Coiled basketry's distinctive feature is its foundation, which is made up of a single element of material that is wound in a continuous spiral around itself. The coils are kept in place by thread, the work being done stitch by stitch and coil by coil.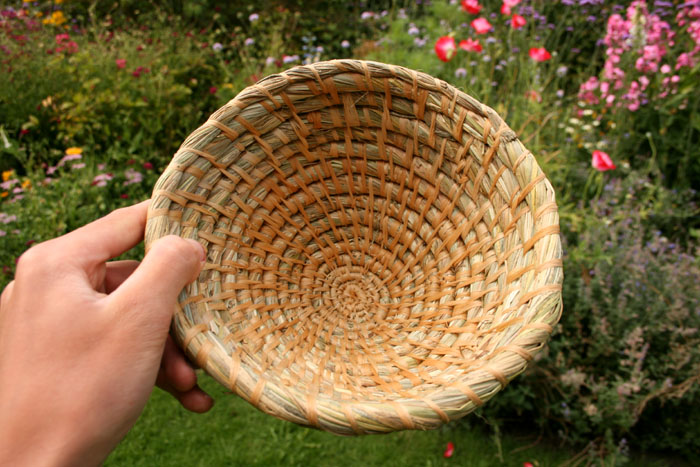 Plaiting basketry involves crossing strips of material over and under each other, creating what resembles a "checkerboard" pattern.
Twining basketry is a weaving technique used to add texture and movement to weaving, but also strengthens edges. As an alternative to hemstitch, twining can be used to finish weaving and requires two sets of yarns.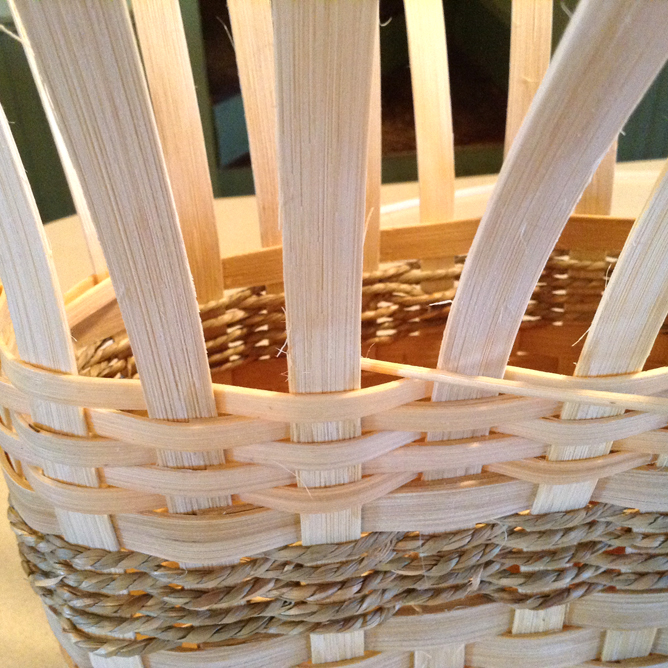 Wicker and Splint basketry involves a process of making baskets by taking pliable weft material and lacing it over and under rigid warp material, one piece at a time.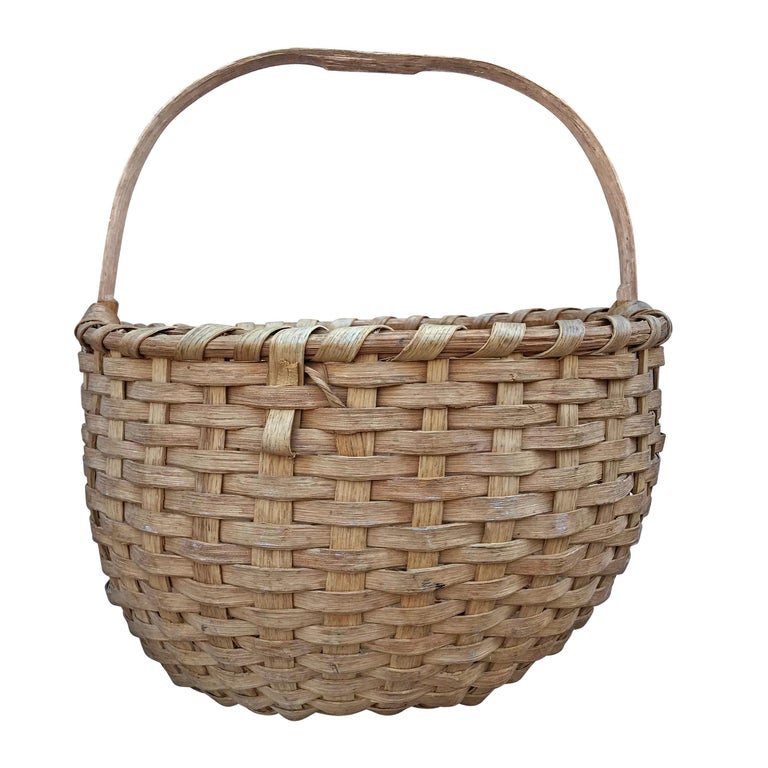 Images
Fig. 1 – An example of a coiled basket https://www.jonsbushcraft.com/coil%20basket.htm (accessed 13.1.22)
Fig. 2 – An example of plaiting basketry https://sallyroach.wordpress.com/gallery-papercard/ (accessed 13.1.22)
Fig 3 – An example of Twining basketry https://joannascollections.com/blog/twining-the-last-weaver-tutorial (accessed 13.1.22)
Fig. 4 – An example of an Oak Splint basket https://www.1stdibs.com/furniture/decorative-objects/bowls-baskets/decorative-baskets/early-20th-century-oak-splint-basket/id-f_12376003/ (accessed 13.1.22)