Research task: Explore the context of decoration
Looking into the historical 'shape' of spatial design practices and gathering examples of decoration in the last 30 years brought back so many fond memories of different decoration trends that I myself have created in my own home. I have researched 5 different decoration trends that were in fashion in the 1990's, 2000's, 2010's up to the current year, 2021. I have also identified political, cultural, economic and social contexts around the time that they were in fashion.
Minimalism was popular in the 1950's and 1960's. Artists created art for the viewer to respond only to the material of the said art. Frank Stella was an abstract painter and was famous for his 'black paintings' in the 1950's. Simple design, clean lines and natural light all form the minimalism interior trend and in the 1990's it became popular again in the home and workplace. Around that time neutral tones were a popular 90's choice, as they give a laid-back effortless approach and simplicity was the common theme on the 90s fashion scene.
Shabby Chic originated in the 1980's in the typical English countryside home where furniture was old and faded. Typical elements included chintz sofas, old paintings, large chandeliers and wallpapers. More recently, Shabby Chic shows it's popularity thanks to up-cycling of old objects, furniture and accessories. Vintage furniture is regarded as perfect with its colouring and natural wooden style. Shabby Chic is a romantic style which people turn to to relive moments of a time that is no longer there. Peoples lives are much busier than years gone by, less time and energy to go shopping and smaller budgets, the options are fewer, so designing in this style can be romantic with a touch of elegance, creating less waste which is the future.
Industrial Style became popular in the 1970's when people transformed warehouses, factories and mills that were no longer in use, into living spaces. Most of these abandoned spaces were converted into creative havens with elements such as exposed stonework, high ceilings, wood, metal and neutral colours. Since the world changed during the 2020 pandemic, people are spending more time working from home and are looking for a fuss free style, the industrial style is still very much wanted and mixes modern and traditional, creating spaces to live, work and play.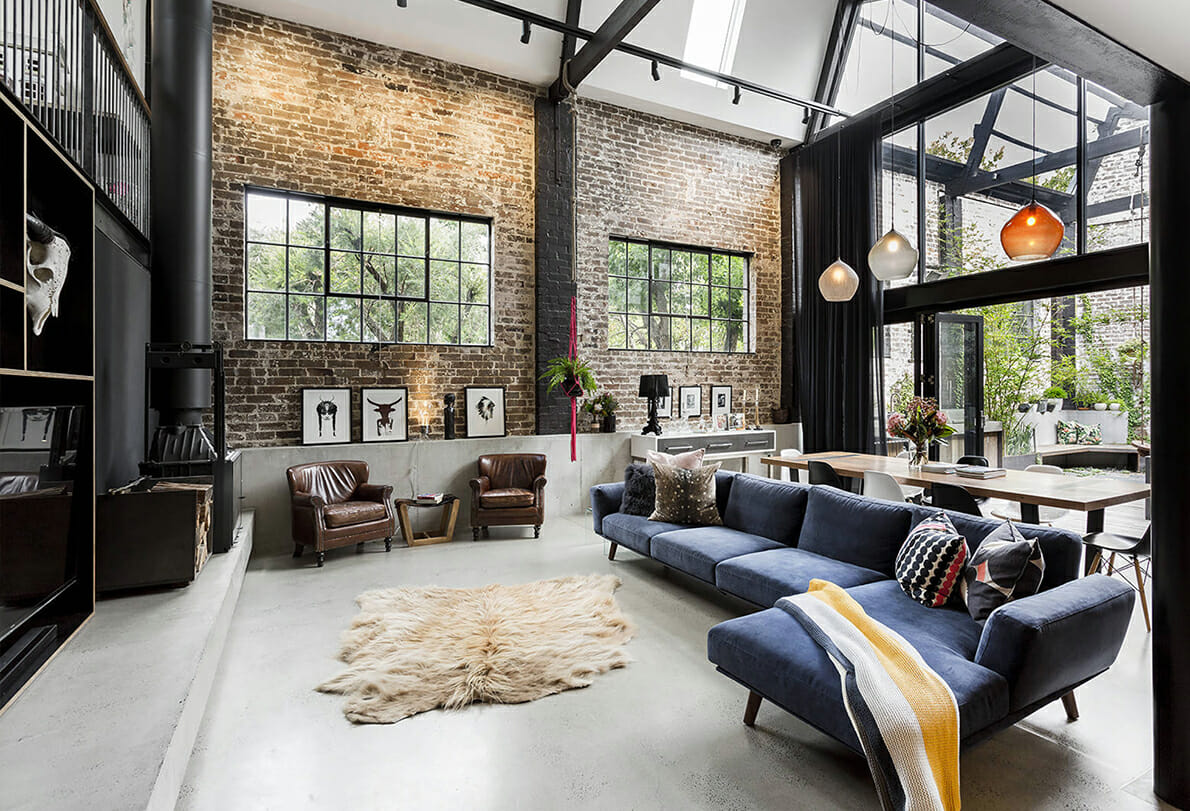 Open Kitchen Shelving was more popular in the early 2000's, following on from the original trend in the 30's to 60's and the TV show 'Friends' where Monica had amazing open cabinets! Designs of statement pieces of floating reclaimed wooden shelves added a rustic charm to any kitchen and people with smaller kitchens felt that having shelves rather than cupboards made the kitchen more functional and welcoming. Having open shelves showcases your personality. Some people collect items of crockery and like to display it so they can see it everyday. Others like their dinner plates on display, at an arms reach, almost like being in a restaurant. It encourages us to stop hoarding things in cupboards, hidden away. If done well and you can keep the shelves tidy and organised it also creates amazing backdrops for social media images, such as Instagram which gained popularity when the platform was created in 2010.
Chubby Design is a voluminous curvy design, which was trending in 2020. The future looked less stable in 2020 both economically and politically because of the pandemic and so people were spending more time in their homes and looking to design for a sense of comfort. Chubby design is meant to transport you back in time. These designs have a purpose but are also quite playful, taking us back to our childhood when life seemed much simpler.
Images
Fig. 1 – 'Title now known' by Frank Stella, 1967 https://www.tate.org.uk/art/artworks/stella-title-not-known-p78387
Fig. 2 – A typical Shabby Chic designed space https://www.hackrea.com/stories/shabby-chic-trends/
Fig. 3 – A typical Industrial Designed interior space https://www.decorilla.com/online-decorating/industrial-interior-design-10-best-tips-for-mastering-your-rustic-industrial-decor-style/
Fig. 4 – A typical 'open kitchen shelving' interior space https://www.houzz.com/magazine/the-best-things-to-store-on-open-kitchen-shelves-stsetivw-vs~89847522
Fig. 5 – Jason Ju created the Sundae Lounges seating range https://www.dezeen.com/2020/06/06/chubby-furniture-trend-roundup/