I have carried out some further research on micro living and smaller domestic interiors. Here are my findings.
In my home village, approximately 20 years ago, there were some commercial properties built, two buildings with carpark spaces aplenty. These buildings were not viable lets for commercial spaces and so were converted into residential properties. One block was converted into apartments over 3 floors, some 1 bedroom and others 2 bedroom. Both styles are quite generous as an apartment.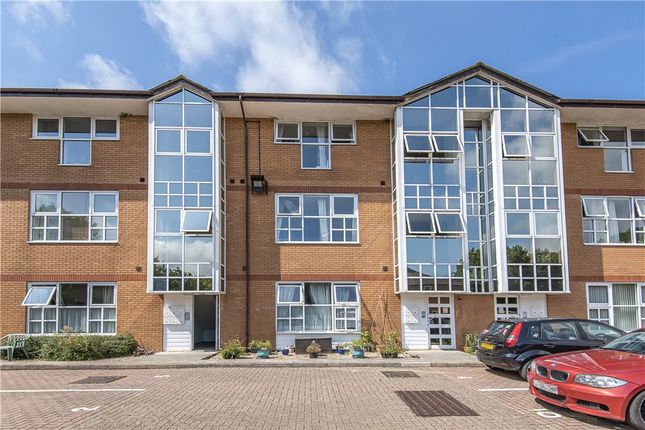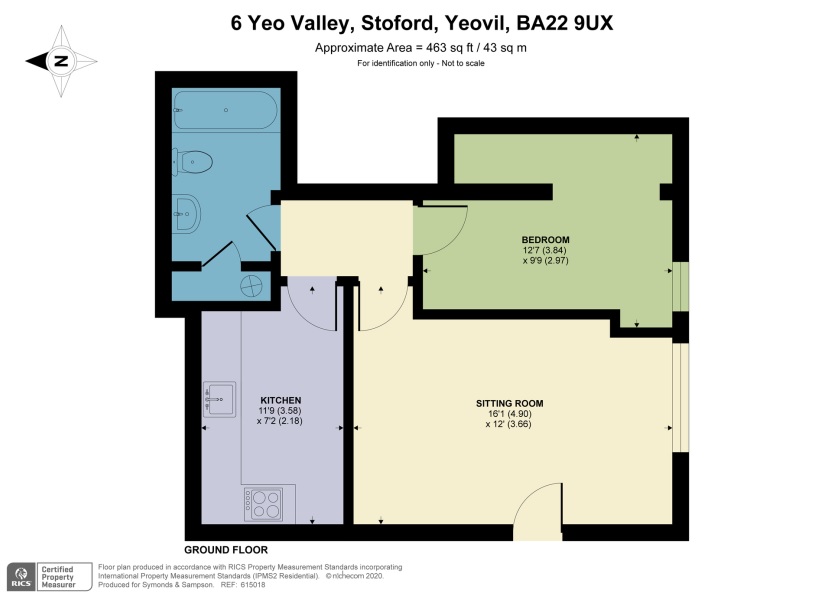 The other building has been converted into small 3 bed homes, in a row of 6, a total of 12, they each back onto each other, both with small garden areas and plenty of parking spaces. Personally, I think this was a good use of space. To offer residents the opportunity to buy or rent a property that would have otherwise stood empty, as is the case for far too many properties in less privileged towns and cities. For some this type of property is all that they require and are happy to reside in, for others it may be a step to their dream home. The added bonus is that they are based in a village location close to a town.
I researched Terminus House, Harlow, where I found a former office block, known as Essex town's tallest building, which was converted into housing without ever needing planning permission. It's a 14 storey 1960's building which was converted into 197 studio flats and 17 2 bed homes, in April 2018. One newspaper report tells of the resident's horror stories of living in such small spaces with their families, one resident saying that she thought she had no choice but to accept the studio flat offered to her or face homelessness with her young son. Such a sad time for these families, giving them a roof over their heads but fearing for their lives is not a good way to live.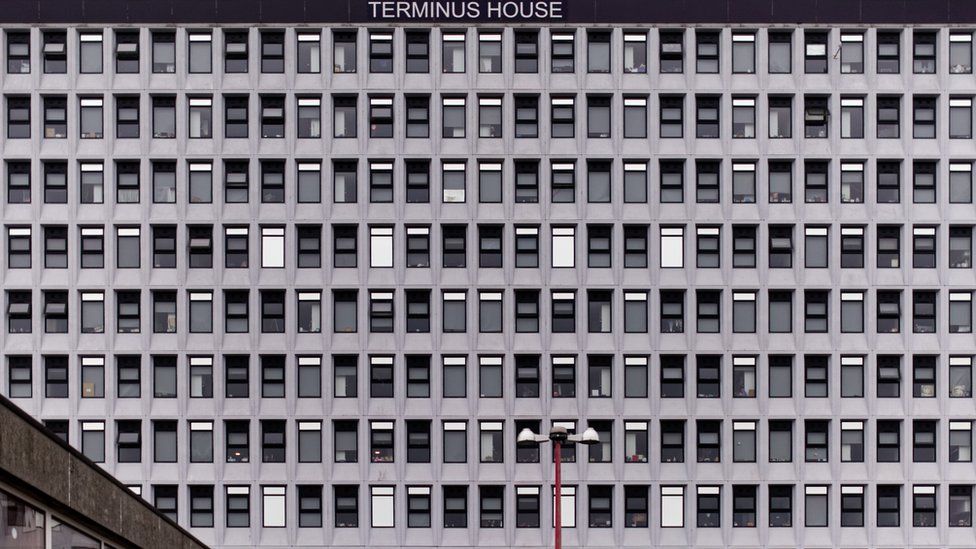 According to a BBC News report, police figures show that in the first 10 months after people moved in, crime within Terminus House itself rose by 45%, and within that part of the town centre (within a 500m radius) by nearly 20% – to more than 500 incidents – compared with the previous 10 months. More than 100 incidents involved violence or sex crimes. Incidents included anti-social behaviour, burglary, criminal damage and arson. There has also been at least one drugs raid. Harlow's district commander Ch Insp Matt Cornish said: "I am absolutely convinced that Terminus House being at that site is a contributing factor in the increase in crime and anti-social behaviour we are having." (Precey, 2019)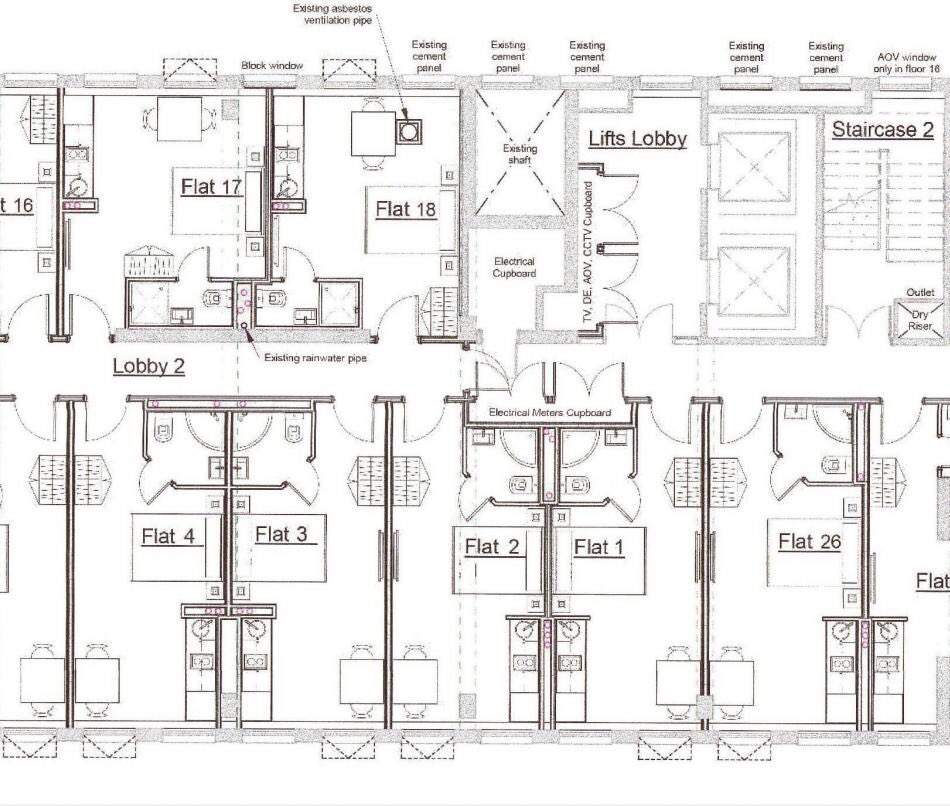 There are clearly differences between the two examples, one mainly being that the conversion design in the village example was given a lot more thought than the Essex building. I'm very surprised that the Essex building was converted without planning permission, this gave way to cramming as many living spaces into one area as possible, which has obviously led to overcrowding and stress in some of the lives of the residents. Great design on a budget can offer a lifeline for so many families, less thought out design can lead to misery, this should not be allowed to happen.
Images
Fig. 1 – Originally a commercial built property, converted into one and two bed apartments https://www.primelocation.com/for-sale/details/56814903 (accessed 13.2.21)
Fig. 2 – A floor plan of a one bed apartment in the building https://www.primelocation.com/for-sale/details/56814903 (accessed 13.2.21)
Fig. 3 – Originally a commercial built property, converted into 12, 3 bed properties each backing onto the other https://www.laceysyeovil.co.uk/propertysearch/property/36579_10636230/3-bedroom-terraced-house-for-sale-yeo-valley-stoford-allocated-parking-for-two-cars-no-onward-chain/radius-1 (accessed 13.2.21)
Fig. 4 – Floor plan of a three bedroom home https://www.laceysyeovil.co.uk/propertysearch/property/36579_10636230/3-bedroom-terraced-house-for-sale-yeo-valley-stoford-allocated-parking-for-two-cars-no-onward-chain/radius-1 (accessed 13.2.21)
Fig. 5 – Terminus House, Harlow, a former office block converted to small homes https://www.bbc.co.uk/news/uk-england-essex-47720887 (accessed 13.2.21)
Fig. 6 – Floor plan view of Terminus House, Harlow https://twitter.com/mattcprecey/status/1113475414754779137 (accessed 13.2.21)
Referencing
(Precey, 2019) https://www.bbc.co.uk/news/uk-england-essex-47720887 (accessed 13.2.2.1)